10 Fun Weekend Things to Do in Golden
Golden Colorado is located at the foothills of the Rockies and is home to many fun things to do and places to eat at. No matter what time of the year it is, you are sure to find something great to do no matter if it's inside or out in great Colorado outdoors.
TOP 5 PLACES TO GO IN GOLDEN, CO
A Golden landmark since 1873, the Coors Brewery is the world's largest single-site brewery. Lasting approximately 30 minutes, the popular Brewery Tour walks visitors through the entire production process, from malting to brewing, and packaging. The tour also features a look at the company's history, with a plethora of photographs, memorabilia, vintage neon signs, antique packaging, and more!
The impressive, sprawling facility is situated on the banks of Clear Creek, a source of the famous Rocky Mountain snowmelt water used in Coors' brewing process. The tour concludes with a sampling experience in the brewery's Tasting Room; locals know to ask for the "short tour" if they want to skip straight to the taproom! All tour guests receive a commemorative glass and a gift shop is available to purchase unique Coors' branded items.
1121 Ford St Golden, CO 80401
Admission: Colorado Residents $5, Adults (21+) $10
Just a short drive northwest of the City of Golden lies the beautiful Golden Gate Canyon, State Park. With 12,000 acres of pristine wilderness available for hiking, mountain biking, horseback riding, camping, fishing, and more, the Park serves as a perfect weekend escape from life in the city. Golden Gate features 42 miles of hiking trails, 27 miles of horse and mountain biking trails, over 100 campsites, countless picnic sites, and a visitor's center.
Visitors can spot a variety of alpine flora and fauna along with Ralston, Deer, and Nott Creeks that wind through the park. Golden Gate Canyon is home to black bears, mountain lions, deer, elk, moose, squirrels, and birds ranging from bluebirds, jays, and chickadees to turkey vultures, ospreys, and eagles. Towering above the park, you'll find aspen, Douglas fir, Ponderosa pine, and Rocky Mountain juniper.
42 Crawford Gulch Rd Golden, CO 80403
Admission: Varies
Opening to the public in 1941, Red Rocks Amphitheater is perhaps the most famous music venue on earth. Located just west of Golden in the town of Morrison, the 10,000-seat venue is famous for its incredible acoustics and dramatic natural setting. Formed over the course of 200 million years, the natural amphitheater is framed on three sides by natural sandstone outcroppings of the Fountain Formation.
Over the years, Red Rocks have welcomed the biggest names in music across all genres, from rock legends such as The Beatles, Jimi Hendrix, and The Rolling Stones to jam bands like The Grateful Dead, Phish, and Widespread Panic. Many acts have also filmed and recorded concerts at the world-famous venue. In addition to dozens of concerts each year, the awe-inspiring facility also hosts Yoga on the Rocks, Film on the Rocks, and more!
18300 Alameda W. Alameda Pkwy Morrison, CO 80465
Admission: Varies
Situated along Clear Creek between North and South Table Mountains, the Colorado Railroad Museum celebrates Colorado's extensive railroad heritage. Established in 1959, the Museum is built in the fashion of an 1880's railroad depot and contains a variety of exhibits, including a reconstructed telegrapher's office, an impressive model-scale representation of Colorado's rail history, as well as original photographs and paintings.
A narrow-gauge railroad track complete with century-old switch stands takes visitors on a tour of the 15-acre site via an array of beautifully-restored antique locomotives and passenger cars. An on-site workshop keeps the outstanding collection of rolling stock operable and restores new additions to their original glory. The Museum hosts themed events throughout the year, such as the always-popular Day Out with Thomas, the famous blue tank engine!
17155 W. 44TH Ave Golden, CO 80403
Admission: Free under 2, Kids (2-17) $8, Adults $10, Seniors (60+) $8
Born in 1846, William F. "Buffalo Bill" Cody rose to fame as a buffalo hunter in the U.S. Army and spent time as a cowboy, wagon train driver, fur trapper, and gold miner. Parlaying his legendary exploits to a career in show business, Buffalo Bill's Wild West Show educated and entertained audiences with roping, riding, a cast of hundreds of cowboys and cowgirls, and live cattle, buffalo, elk and more.
Having toured extensively throughout Colorado during his time as a showman, Wild Bill eventually chose to be buried on Lookout Mountain overlooking his beloved Great Plains. In addition to his final resting place, the captivating on-site Museum features a variety of interesting historical exhibits on Cody's life, special events, a café serving buffalo burgers, a gift shop, and breathtaking views of Golden and The Rocky Mountains.
987 ½ Lookout Mountain Rd Golden, CO 80401
Admission: 5 & under Free, Kids (6-15) $1, Adults $5, Seniors (65+) $4
TOP 5 RESTAURANTS IN GOLDEN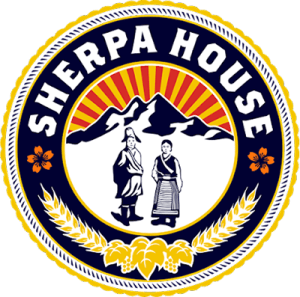 Set in an authentic representation of a Himalayan Sherpa dwelling, Sherpa House Restaurant & Cultural Center features traditional artifacts and décor throughout the restaurant to accompany mouth-watering Tibetan, Nepalese and Indian cuisine. The gorgeous and expansive patio is meticulously landscaped with mature trees, plants, and water features. After a long hike, the Sherpa House patio is the perfect place to relax and enjoy a homemade chai, lassi, or Sherpa Brewery beer!
1518 Washington Ave Golden, CO 80401
Offering no-frills diner fare in a casual atmosphere from their Downtown location, Golden Diner has been a local favorite since 2009. Serving pancakes, French toast, omelets, biscuits and gravy, corned beef hash, and more, Golden Diner's breakfast is sure to hit the spot. Breakfast is served all day, but a variety of sandwiches are also available from the lunch menu. For a walk on the wild side, try your burger or omelet Colorado-style, topped in the Diner's homemade green chili!
700 12th St Golden, CO 80401
A local landmark since 1993, Woody's Wood Fired Pizza is located in the heart of Downtown Golden. Woody's famous pizza can be customized with a combination of over four dozen ingredients to suit any appetite. In addition to pizza, Woody's offers Golden's best hot wings, an excellent selection of sandwiches, burgers, salads, pasta, and more. Quench your thirst with one of Woody's Colorado Mules, Mountain Margaritas, ice-cold draft beers, or cocktails!
1305 Washington Ave Golden, CO 80401

Routinely voted the top sandwich shop in Golden and Jefferson County, D'Deli crafts sandwiches, salads, and wraps from the freshest locally sourced ingredients available. From fresh-baked breads to vegetables straight from the farmer's market, and unique Colorado delicacies such as elk pastrami smoked buffalo, and Rocky Mountain-raised prime rib, D'Deli is a culinary experience not to be missed. Conveniently located in Downtown Golden, D'Deli is bound to delight!
1207 Washington Ave Golden, CO 80401

With over 25 locations across the Front Range, Santiago's is a big reason breakfast burritos have been designated Denver's official food! While Santiago's most popular offering may be their affordable, award-winning breakfast burritos, this Colorado institution also serves a variety of authentic Mexican food, including sopapillas, tamales, tacos, enchiladas, chile rellenos, and much more. Don't forget to smother your burrito in Santiago's mild, hot or famous ½ and ½ green chili!
2501 Ford St Golden, CO 80401
Schools in Traverse City, MI
Traverse City Area Public Schools
231-933-1700
Testimonials
Management is always very responsive and helpful!

- Google Review
Beautiful community with amazing staff!!

- Google Review
FoxHill Apartments are a wonderful place for my family and I. Nice and quiet; close to parks, walking trails and shopping. The views are breathtaking. Maintenance response time is great. Best of all is that I like the staff. They are very nice and the best in customer service. They are a joy! I love this area.

- Google Review
First impressions of Fox Hill Apartments: * Great location, wonderful views * Nice, quiet community * The on-site office staff is the BEST!! Flor has been extremely responsive, great to work with, and immensely helpful! Looking forward to many happy years in the community!

- Google Review
Love Fox Hill! The location is ideal for anyone looking for a nice, relaxed, neighborhood on the quieter side. There are hiking trails right behind the complex which are good for a small or daily hike. The staff communicate well with the residents and the neighbors are friendly. The common spaces like the pool, the outdoor fire pit, grill, and lounge area, as well as the dog park are well kept and great places to relax and/or bring guests. Fox Hill feels like home!

- Google Review
These apartments are in a beautiful location in Golden, in my opinion the best place to live near/outside of Denver. The staff was very friendly and attentive to my questions/needs as a resident. It was hard to leave this gem behind, but when I moved out of state the managers were great in making sure I understood the process of moving out. Great place to call home!

- Google Review
It was a great experience interacting with Flor during my apartment search. She was super helpful, pleasant and was great in communication.

- Google Review
Employees are very friendly and professional from the leasing staff in the front office to the maintenance team. Very accommodating as well for things that are important to me in an apartment home.

- Google Review